Over the last week and a half, I have had the pleasure of being able to test out the new Liquidlogic Alpha creek boat. I aim to do a full detailed review of the boat after returning to the UK and paddling it on our local rivers. However below are my initial thoughts on the new design.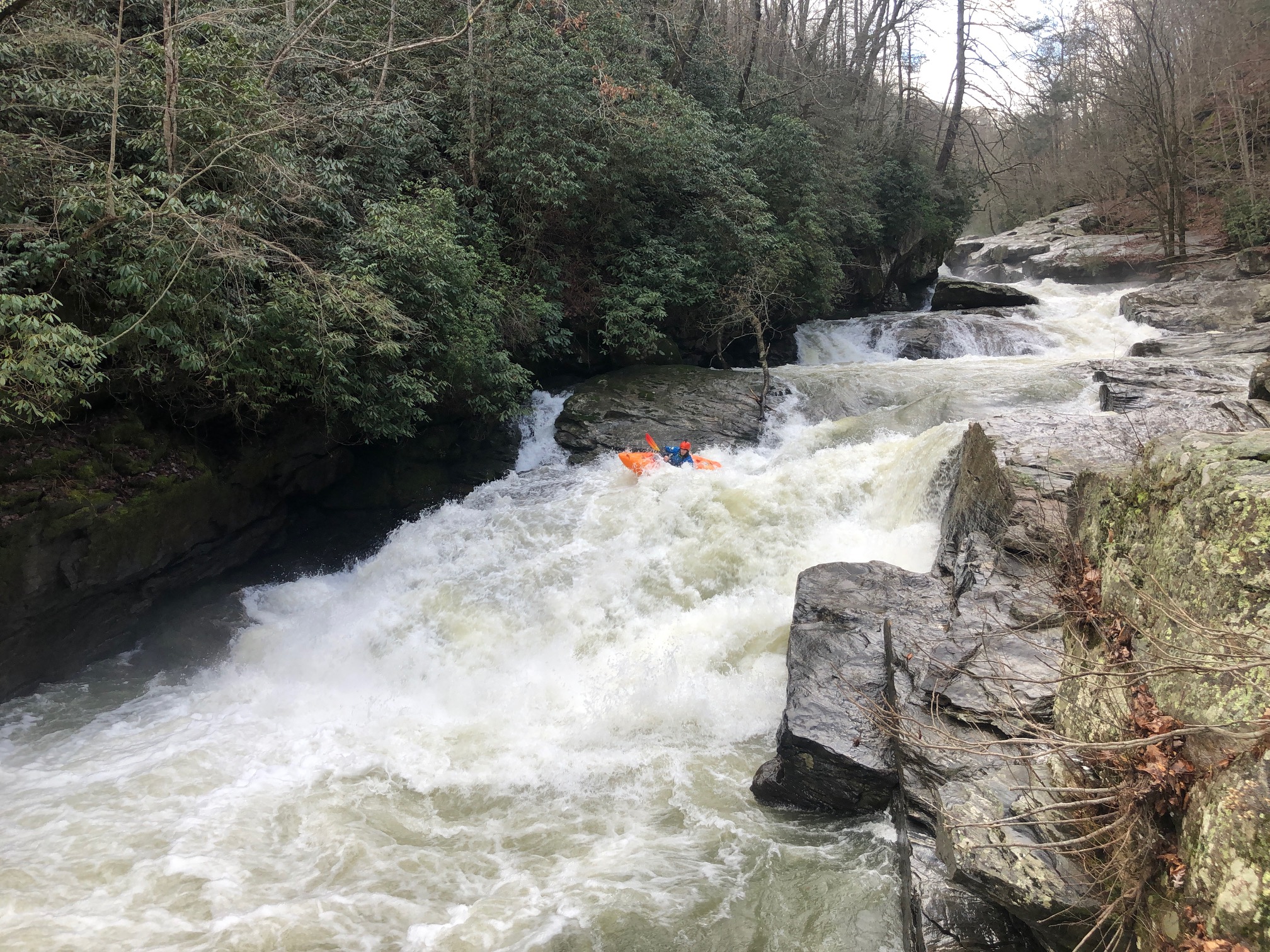 Almost immediately after getting in the boat and launching into a gentle bit of grade 2 river, the boat felt very solid stable. An instant feeling of security in the boat. After getting used to it on the flat I headed downstream on the Upper Green river (video below).
As you can tell from the video, though these were not the biggest rapids, they were definitely enough to figure out how the Alpha handled.
My first thoughts whilst paddling laps of this section, were that the boat seemed to paddle a lot like a shorter boat. What I mean by this is; there is loads of manoeuvrability & great ability in boofing over holes, just like in a shorter boat. However, with it being a 9ft boat, there isn't the short boat compromise of losing speed. They have really done a fantastic job here!
After lapping the upper green a number of times, I headed downstream to the narrows. A few clips of the lower part of the narrows are below.
Paddling some slightly bigger rapids is where I started to get the confirmation of my initial thoughts about the boat. In the larger rapids, the Alpha was still giving that great feeling of confidence, was just as manoeuvrable, held the line well and helped clear over all of the features on the river.
Obviously a good boat isn't a magical machine that will immediately make you better at kayaking. However having a boat that instils confidence in your paddling, whilst still keeping you connected to the water, will allow you to push your paddling skills forward and give you great enjoyment out on the water.
In the past, I have paddled boats with huge amounts of volume & lots of rocker, which may give a feeling of being able to paddle through anything, however, (in my opinion), there has been a huge compromise with this style of design. You don't really feel like you're that connected to the water. You're not really cutting through the flow & improving your paddling, so much as just sitting on the very top of the water riding over everything.
I feel like the Alpha has been able to go a big step further than this, you get the best of both worlds, you're fast and agile in the water, as well as getting that great confidence boost in clearing over big features.
As mentioned at the start of this post, these are just my very first thoughts on the boat and I aim to do a full review upon returning to the UK.